John Kat Windows and Doors offers professional window replacement, door replacement, siding repair, and much more for Long Island-area homeowners. When you need high-quality window or door installation and repairs that will last, you can trust our team to provide you with superior results that will protect your home and add to its beauty.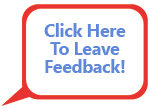 The windows and doors on your home help protect you and your family from the elements. But they also work to make your home look beautiful at the same time. Because they provide all of these various benefits, it's important for you to make sure that the windows and doors on your home stay fully functional in terms of both performance and appearance. If your windows or doors have fallen into disrepair or you just want to update your home to make it more energy efficient, John Kat Windows and Doors can help. Our home improvement professionals provide window replacement and repair, door replacement and repair, siding repair, and much more. If you want to ensure that your home looks its best and offers you the protection you need, then our team can help. We'll help you choose new windows and doors for your house or repair your existing ones, all while offering our renowned workmanship and great value. Call or e-mail us to learn more about our services!
Located in Maspeth, NY, John Kat Windows and Doors offers door replacement, window replacement, and siding repair services to homeowners throughout Long Island. We're proud to offer our repair and installation services to customers in Queens, Brooklyn, Hicksville, Baldwin, Freeport, Valley Stream, Floral Park, Great Neck, and Hempstead. Our company is made up of window contractors, door contractors, and siding repair experts, so when you need to replace a damaged window, fix broken siding, or install a new exterior door, we're the pros to call for high-quality workmanship.
John Kat Windows and Doors was established in 2004, but our window contractors and other professionals have over 30 years of experience in the business. That means you can trust our window and door contractors to do an expert job on your repair or replacement tasks. From vinyl siding repair to new window installation, we work meticulously to make certain everything is done right the first time. We even back up all of our work with a one-year labor warranty, so you can rest assured that you will get some of the best service and results available for screen repair, door installation, and so much more. When you need door and window contractors that you can count on to help beautify and protect your home, you can turn to our team. Call or e-mail our home improvement and window company now to learn more about our emergency services or to get a free estimate.
For your peace of mind and security, John Kat Windows and Doors is fully insured.