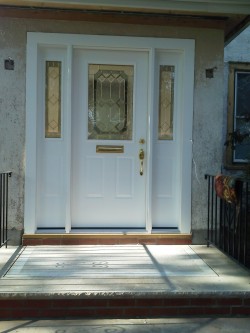 Doors are often the very first thing that guests and customers notice when they approach your building. If your doors are stained, rotted, or rusty, they can give off a less-than-complimentary first impression. Additionally, older or poor quality doors can mean drafts and heat transfer, allowing valuable heating and air conditioning to escape from your entryways and sending your energy bill through the roof! Whether you're ready to replace your door for aesthetics or to install a door for energy efficiency, John Kat Windows and Doors is here to help. Offering a full range of exterior replacement doors and new door installation services for Long Island-area homeowners, we can help your home look great again in no time at all!
The door contractors at John Kat Windows and Doors have over 30 years of combined experience and can provide some of the best door services available on Long Island. We are available to install and replace interior and exterior doors of many kinds, including:
Patio doors
Sliding doors
Entry doors
Storm doors
Wood doors
Fiberglass doors
Vinyl doors
Security and steel doors
And many others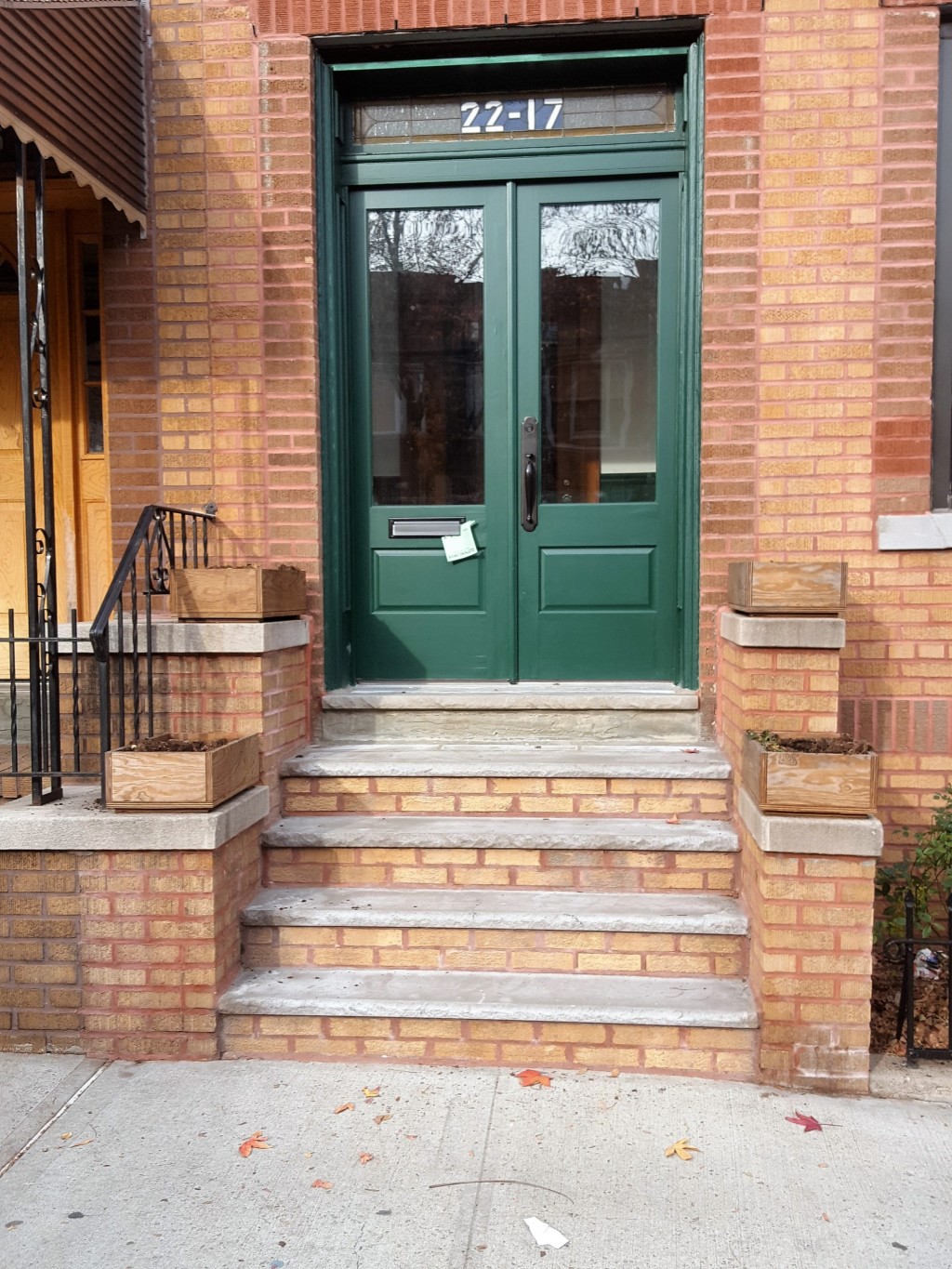 If you want to increase or decrease the size of your doors, our door installation contractors can work with you to help ensure that your new door fits into your doorframe perfectly, providing great function and quality installation that will not only help keep your energy inside but can also keep unwanted guests out. Criminals and pests can both easily gain entry to your building through a door that is flimsy, poorly installed, rotted, or equipped with substandard locks. When you trust a door contractor from John Kat Windows and Doors, you can be sure that every aspect of your new or replacement door—the windows, knobs, locks, panels—is able to protect your family and your property for years to come.
The door contractors at John Kat Windows and Doors do more than just assess your needs and install a door on your property. We also actually haul away your discarded old doors, so you don't have to worry about them any longer! As soon as they're off the hinges, they are out of your hands. Our door installers will also clean up any other trash that accumulates during the installation, so you can look forward to a beautiful and clean home when we're finished installing your new doors, not a big mess you have to clean up yourself!
Interior Door Installation
John Kat Windows and Doors provides interior door installation and replacement doors for both new construction and existing structures, and our team can work with homes of all sizes. So if your interior doors have seen a lot of wear and tear, we can help you install brand-new doors and casing trim that will improve the overall look of your decor. We pride ourselves on offering the great service and value on all interior door installation projects, so we're the experts that you can trust for high-quality interior doors and the quality customer care you desire. Call us today to learn more about your options for an interior door install.
Exterior Door Installation
At John Kat Windows and Doors, our door services also include the installation of exterior doors. From entry door installation to sliding glass doors that lead out to a patio or backyard, we have your needs covered. You can count on our pros to install an exterior door that will help to protect and beautify your home. If you suspect that your Long Island-area home is losing money due to a drafty exterior wood door, could benefit from the increased security of a steel door, or simply needs an aesthetic pick-me-up, call the door contractor pros at John Kat Windows and Doors today!